4.

Dark Chocolate and Sea Salt Tartlets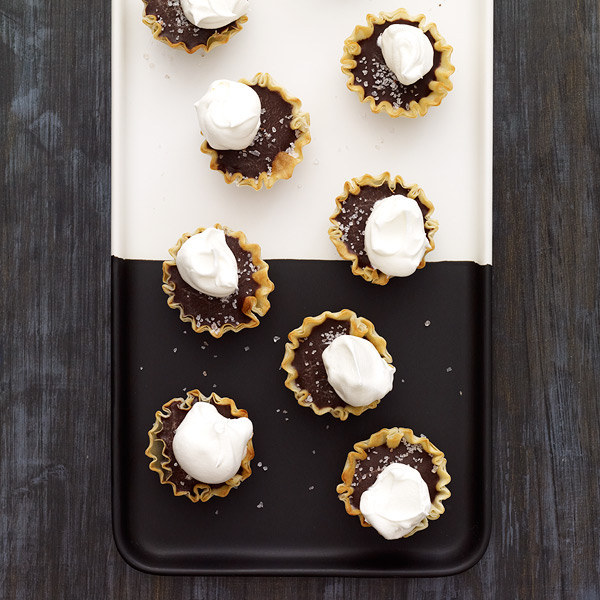 These little gems can be yours in 25 minutes from prep to serve. Recipe here.
5.

Lemon-Rosemary White Bean Bruschetta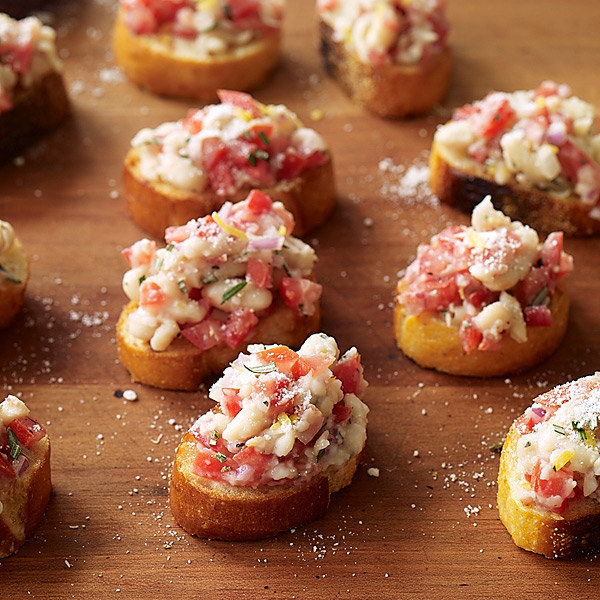 Take bruschetta to an entirely new level. Recipe here.
6.

Cherry Cheesecakes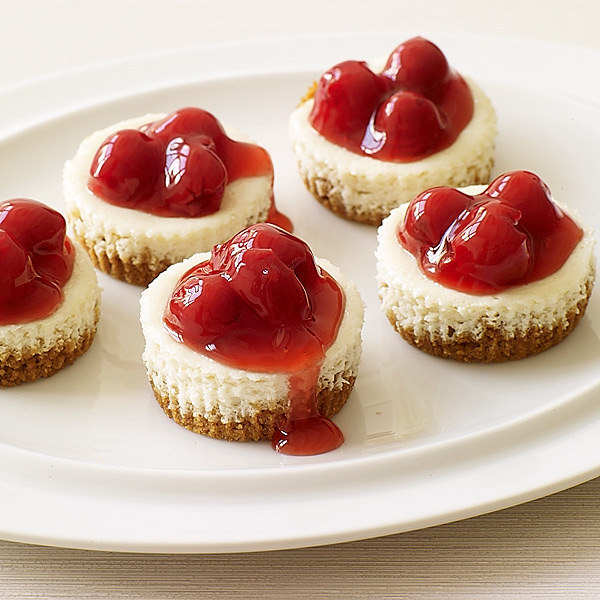 The perfect little bite-sized snack to satisfy your sweet tooth. Recipe here.
7.

Mini Mexican Layered Dips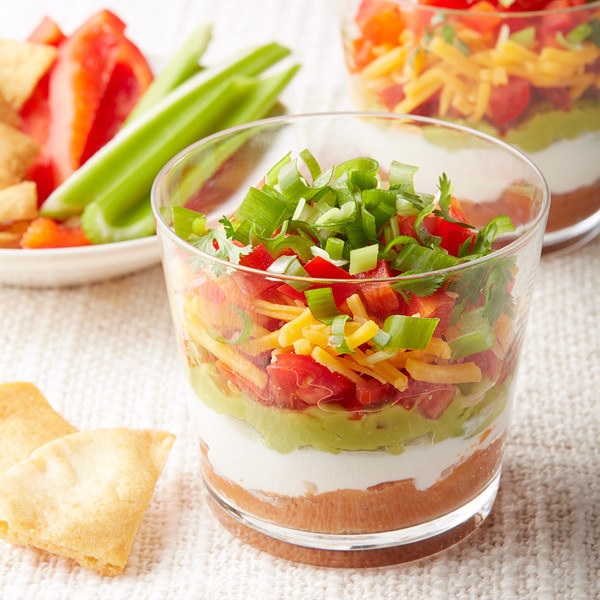 Have the perfect amount of dip ready to take with you anywhere. Recipe here.
8.

Pepperoni Pizza Potato Skins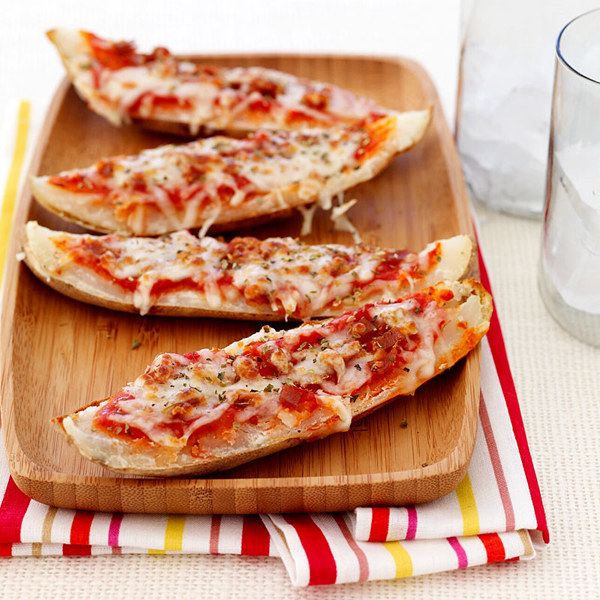 What could be better than pizza AND potato skins? Recipe here.
9.

Lemon Bars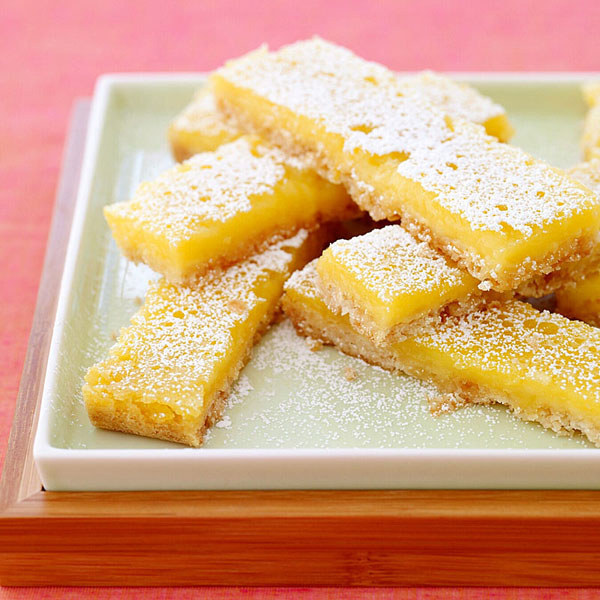 These tart and sweet beauties are the perfect plus-one for any party. Recipe here.
10.

Beef Nachos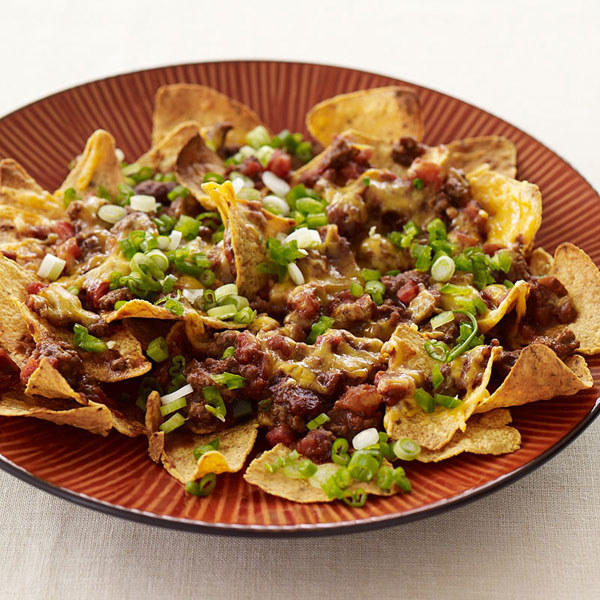 So many ways to make these nachos your own: chopped cilantro, fresh lime juice, jalapeños… Tough decision. Recipe here.
11.

Chocolate-Espresso Mousse Shots
Keep a few of these around for a nice little after-dinner snack. Recipe here.
All images courtesy of Weight Watchers.